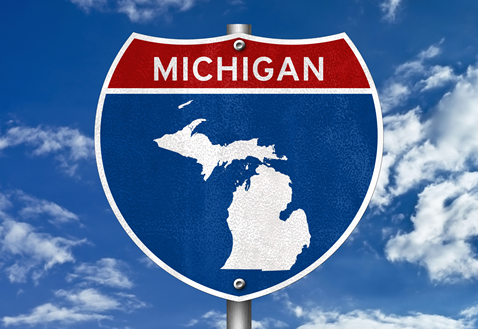 Your ride.  Your chariot.  Your whip.  Protect it.
No matter what you call it, we've got you covered.
Need coverage for your luxury car?  We got that.  Have a teen getting their license for the first time.  No problem.  Always had liability only but thinking you may need more with a new car?  Let us walk you through it so you get what you need and avoid paying for what you don't.
Given the sheer amount of cars on the road and the distractions drivers deal with every day, the chances of using your auto policy are higher than ever. You're at risk literally every single day you get in your car. It's important to understand what your coverage options are, not just for your car, but for you, and people who may be injured as a result of your negligence.
Know your LIability limits.
The truth is that people usually don't understand why they need liability coverage in the first place.  The reason is simple: it protects other people from your negligence.
Liability pays for the damage you do to someone else in an auto accident.  It pays for property damage (examples: hitting a parked vehicle, a light pole, fence, house…let's hope not!) and pain and suffering of the other party involved in the accident.
As of July 2nd, 2020 the state of Michigan went through Auto Reform which revised the new minimum liability coverage at $50,000 per person/ $100,000 per occurrence and $10,000 for property damage. However, we advise our insureds to purchase higher limits given how easily those limits can be absorbed in a claim or a lawsuit. Unfortunately, we are living in a sue happy world and there are those just waiting to pounce. 
PERSONAL INJURY PROTECTION (PIP)
Personal Injury Protection is coverage on an auto policy that pays allowable expenses for medical care, recovery, rehabilitation, wage loss, some funeral expenses, and replacement services if you are injured in an auto accident. The following are the six PIP options available, effective July 2nd, 2020: Unlimited, $500,000, $250,000, $250,000 with PIP medical exclusion, $50,000 (only available to those on Medicaid) and PIP medical Opt-Out.
Important Auto Insurance Coverages
When you browse through your policy, you may see certain coverages and wonder exactly what they are, and why they're on your policy.
Let us clarify a few of the more important ones for you:
Collision Coverage — this is the part of your policy that covers your car in the event you damage the car itself somehow, as a result of an accident with a fixed or moving object like another car, a curb, a house, a guard rail, etc. If you were to be hit by a an unknown vehicle in a parking lot, collision coverage would also apply there. There are three types of collision coverage you an purchase, which one you choose will determine what deductible, if any would apply. 
Broad Collisio

n: If someone else is more than 51% at fault in an accident, you do not have to pay a deductible. If you are more than 50% at fault, you would pay your deductible. This is the most costly of the three collision options.

Standard Collision

: You pay your deductible, no matter who is at fault. (even if your vehicle is hit by an unknown person in a parking lot, you will have to pay your deductible). If you know who is at fault, you are able to go after their insurance or if the person wants to pay our of pocket for the amount of your deductible. As long as the other driver has what's referred to as "Mini-Tort" coverage.

Basic Collision

: You pay your deductible if you are not at fault and you would have no physical damage coverage if you were considered at fault in an accident
Comprehensive Coverage — this coverage also protects your car, but in the event that something else damages your car, that is not a fixed, or moving object. For example, theft or vandalism, a rock that cracks your windshield an animal you might hit, fire, damage done by weather or falling objects. DID YOU KNOW: If your vehicle is parked in your garage and it collapses or catches fire which causes damage to your vehicle, you will have no coverage unless you have comprehensive on the vehicle? Your homeowners policy WILL NOT provide coverage!
Un-insured & Under-insured Liability — this coverage pays you, in the event that you are injured by another party, and that other party was either unidentified, or they weren't carrying a high enough limit of Bodily Injury Liability to cover your expenses. This is also a very important part of your auto policy because you have zero control over how much insurance other people are driving around with.
Mini-Tort – If you are involved in an auto accident and the other driver is "at fault" and your vehicle involved has PLPD, you can go after the other drivers insurance for up to the damage to your vehicle or $3,000, whichever comes first. They must have "Mini-tort" coverage purchased on their policy for their policy to pay. If they do not, you can take them to small claims court for up to $3,000. Also, if you have to pay a deductible for damage to your vehicle and the other driver is at fault, you can do the same process for the amount of your deductible.
To get started, call our office directly, or click the button below to get started online.