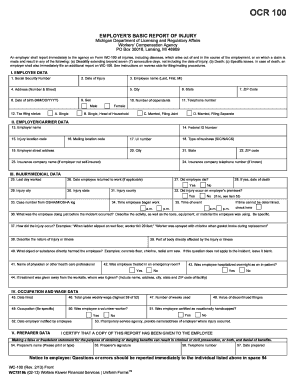 Looking for a work comp policy?
Work Comp is coverage that provides medical and rehabilitation expense along with wage replacement to a person injured while at work. For example, this could be from an injury while working or a disease caused by your work environment.
Do i have to have a work comp policy?
All private employers who regularly employ one or more employees 35 hours/week or more for 13 weeks or longer during 52 weeks or who regularly employ 3 or more employees at one time are required. All public employers are also required to carry work comp. 
If you do not carry workers' compensation insurance and an employee (part time or full or even someone helping you out once in awhile) can bring litigation against you for their damages.
If a person is a "Sole Proprietor" and does not employ another person, they are not required to carry workers' compensation. However, if they are a sub-contractor, it is very common for the general contractor to require the sub to carry work comp to avoid a work comp claim being filed on their policy. It could also result in the subcontractor being included in payroll when the general contractor has an insurance audit.
Workers Compensation Coverage
When quoting out a potential new insured or reviewing a current insureds policies, the following questions are typically asked:
How many employees? Are they part time or full time?
 What are the roles of your employees? Are they sales people? Inside or Out? Do they do clerical work? Drive truck? Carpentry? Do they do work on Roofs? It is best to get an accurate description of their roles in order for us to classify them properly. 
What is the estimate annual payroll? Again, this would be broken down if there are multiple job duties between different employees.
As the owner of the business, would you like to be excluded from the work comp policy? This way, if you are excluded your payroll is excluded which would lower the premium. 
These questions are a good start to help make sure your work comp policy is written properly and that the estimated payroll is up to date to avoid harsh premium changes come audit.
How to get started
The process of getting a Restaurant Insurance quote is simple. You can either call us directly, or click over to our contact page to give us a little more information about your situation and needs.
Either way, we'll make the process eas